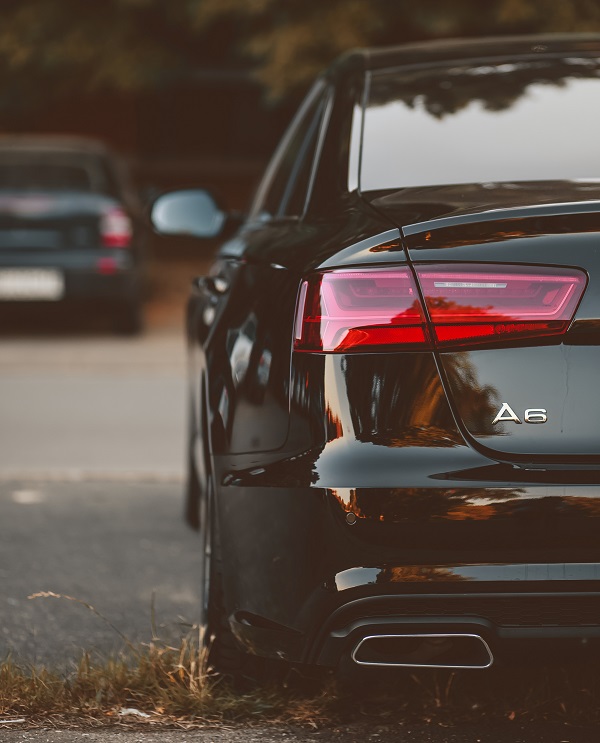 Stock Motor
The Audi A6 and Volvo S90 are two luxurious and sophisticated sedans that offer an exceptional driving experience. One of the key components that contribute to their performance is the stock motor found under the hood. In this article, we will delve into a comprehensive comparison of the stock motors in the Audi A6 and Volvo S90, exploring their similarities, differences, and the impact they have on the overall driving dynamics.


Power and Performance:

The Audi A6 comes equipped with a range of engine options, including a 2.0-liter turbocharged four-cylinder engine producing around 248 horsepower and 273 lb-ft of torque in the base model. For those seeking more power, Audi offers a 3.0-liter turbocharged V6 engine generating approximately 335 horsepower and 369 lb-ft of torque in the higher trim levels. On the other hand, the Volvo S90 offers a 2.0-liter turbocharged four-cylinder engine that produces 250 horsepower and 258 lb-ft of torque. While the power output is similar between the two vehicles, the A6's V6 engine provides a more robust and exhilarating driving experience for enthusiasts seeking higher performance.


Engine Technology and Efficiency:

Both the Audi A6 and Volvo S90 incorporate advanced engine technologies to maximize performance and efficiency. Audi utilizes their TFSI (Turbo Fuel Stratified Injection) technology, which combines direct fuel injection and turbocharging for optimal power delivery and fuel efficiency. Volvo, on the other hand, employs their innovative Drive-E engine technology, which focuses on downsizing and turbocharging to achieve a balance between performance and fuel economy. Both manufacturers prioritize engine efficiency, but Volvo's emphasis on environmentally-friendly performance sets it apart in terms of sustainability.


Transmission Options:

The Audi A6 offers a seven-speed dual-clutch automatic transmission as standard, providing smooth and precise gear changes. Additionally, the A6 offers Audi's renowned Quattro all-wheel drive system, ensuring excellent traction and stability in various road conditions. In comparison, the Volvo S90 features an eight-speed automatic transmission that delivers seamless shifts and contributes to a refined driving experience. The S90 is also available with all-wheel drive, known as Volvo's "All-Wheel Drive with Instant Traction," which provides enhanced handling and stability.


Driving Dynamics and Handling:

Both the Audi A6 and Volvo S90 prioritize a comfortable and composed ride, but they differ slightly in their driving dynamics. The A6 showcases Audi's sporty heritage with its precise steering, responsive handling, and dynamic suspension system. On the other hand, the S90 emphasizes a smooth and luxurious ride, prioritizing comfort and stability. While the A6 may offer a more engaging driving experience for enthusiasts, the S90 excels in providing a serene and relaxed driving atmosphere, making it an ideal choice for long journeys.


Safety Features:

Both the Audi A6 and Volvo S90 excel in terms of safety features and technologies. Audi incorporates its Audi Pre Sense suite, which includes features such as collision avoidance assist, rear cross-traffic assist, and adaptive cruise control. Volvo, known for its commitment to safety, equips the S90 with their IntelliSafe system, featuring collision avoidance, lane-keeping aid, and a comprehensive set of passive and active safety measures. Both vehicles prioritize the well-being of occupants, ensuring peace of mind on the road.


The stock motors in the Audi A6 and Volvo S90 offer impressive performance and advanced technologies, catering to different preferences and driving styles. The A6 excels in providing a more dynamic and sporty driving experience, with its powerful V6 engine and precise handling. In contrast, the S90 focuses on delivering a refined and comfortable ride, with a balance between performance and luxury. Ultimately, the choice between these two sedans will depend on whether you prioritize sporty performance or serene elegance, both accompanied by a host of advanced safety features and cutting-edge technologies.
Tuning Ability
Intake System:

The intake system plays a vital role in optimizing air intake and fuel combustion for improved performance. Upgrading the intake system can increase airflow and potentially boost power output. Aftermarket options, such as high-flow air filters or cold air intakes, can enhance the engine's breathing capability and provide gains in horsepower and torque. However, it is essential to choose components that are compatible with the specific model and engine, ensuring proper fitment and optimized performance.


Exhaust System:

Enhancing the exhaust system can improve performance and produce a more aggressive exhaust note. Aftermarket exhaust upgrades, such as high-performance cat-back systems or headers, can reduce exhaust backpressure and enhance gas flow. This optimization allows for improved throttle response and potentially increased horsepower and torque. However, it is crucial to consider local noise regulations, emissions compliance, and compatibility with the specific model and engine.


Forced Induction:

Forced induction systems, such as turbochargers or superchargers, offer significant power gains by increasing air pressure and fuel delivery to the engine. However, tuning the forced induction system requires careful consideration of the engine's capabilities and supporting modifications. Upgrading the turbocharger or supercharger, intercooler, and boost control systems can unleash additional power. It is essential to select components that are properly matched to the engine's specifications and ensure compatibility with the fuel management system.


Fuel Management:

Optimizing the fuel management system is critical for maximizing performance gains. Upgrading fuel injectors, fuel pumps, and engine control units (ECUs) can enhance fuel delivery and ensure the engine operates at its peak potential. Aftermarket fuel management solutions offer custom fuel maps and precise control over fuel delivery, allowing for increased power output and optimized air-fuel ratios. Expert tuning and compatibility with the specific model and engine are essential for achieving safe and reliable performance gains.


Ignition System:

The ignition system is responsible for delivering a precise spark to ignite the air-fuel mixture in the combustion chamber. Upgrading the ignition system can improve ignition performance, leading to enhanced combustion and potentially increased power output. Aftermarket ignition coils, spark plugs, and ignition system controllers can provide a stronger and more consistent spark, resulting in improved engine performance. Compatibility with the specific model and engine, as well as proper tuning, is crucial for achieving the desired results.
Suspension
Suspension Design and Layout:

The Audi A6 boasts a well-engineered suspension system that combines comfort and sportiness. It typically features a multi-link suspension layout with adaptive damping capabilities. This setup provides a balance between smooth ride quality and responsive handling, allowing the A6 to effortlessly glide over uneven surfaces while maintaining good stability during cornering. The Volvo S90, known for its emphasis on safety and comfort, incorporates a sophisticated suspension system as well. The S90 typically features a double wishbone front suspension and an integral link rear suspension. This design provides excellent stability, precise handling, and a refined ride quality. The S90's suspension setup prioritizes comfort without sacrificing the car's dynamic capabilities.


Handling and Performance:

The Audi A6's suspension tuning strikes a balance between sportiness and comfort. The multi-link suspension, combined with adaptive damping technology, ensures responsive handling, allowing the A6 to maintain good composure even during spirited driving. The A6 delivers precise steering feedback and offers impressive stability, making it a confident performer on twisty roads. The Volvo S90's suspension setup prioritizes a smooth and composed ride. The double wishbone and integral link suspensions work together to deliver refined handling characteristics, ensuring a balanced and comfortable driving experience. The S90's suspension excels in absorbing road imperfections, providing a plush ride without compromising stability and control.


Adjustable Suspension Systems:

Both the Audi A6 and Volvo S90 offer optional adaptive suspension systems that enhance their driving dynamics. These systems, equipped with electronically controlled dampers, allow drivers to select different driving modes to adjust the suspension characteristics. By choosing comfort mode, the suspension softens to deliver a smoother ride, while selecting a sport mode stiffens the suspension for more responsive handling.


Comfort and Ride Quality:

The Audi A6 places importance on a comfortable ride, with its suspension setup specifically tuned to minimize road vibrations and harshness. The A6's suspension effectively absorbs bumps and imperfections, providing a refined and comfortable experience for occupants. Whether on long highway drives or urban commutes, the A6 ensures a pleasant and serene ride.

The Volvo S90, known for its focus on comfort and luxury, offers an exceptionally smooth and comfortable ride. The suspension is calibrated to absorb road irregularities, offering a plush and refined experience for passengers. The S90's suspension tuning prioritizes isolating occupants from road imperfections, creating a serene and enjoyable driving environment.
Interior
Interior Design and Layout:

The Audi A6's interior design showcases a blend of sophistication and modernity. The cabin features a minimalist and clean layout, with a focus on intuitive controls and driver-centric ergonomics. Audi's signature attention to detail is evident, with high-quality materials, refined finishes, and precise craftsmanship. The A6's interior exudes a sense of elegance and simplicity, providing a serene and luxurious environment. In contrast, the Volvo S90's interior design emphasizes a Scandinavian aesthetic. The cabin incorporates clean lines, natural materials, and a sense of understated luxury. Volvo's commitment to minimalism is evident in the uncluttered layout and the integration of advanced technology. The S90's interior exudes a sense of calm and tranquility, creating a serene and inviting atmosphere.


Materials and Craftsmanship:

Both the Audi A6 and Volvo S90 exhibit exceptional craftsmanship and utilize high-quality materials throughout their interiors. The A6's cabin features premium materials such as soft leather upholstery, genuine wood trims, and polished metal accents. The attention to detail, including precise stitching and tight tolerances, showcases Audi's commitment to quality and luxury. Similarly, the S90's interior incorporates luxurious materials, such as supple leather, genuine wood inlays, and brushed aluminum accents. Volvo's focus on sustainable materials is evident, with options like recycled materials and natural fibers. The S90's interior materials are thoughtfully selected and carefully crafted, reflecting Volvo's commitment to creating a refined and eco-friendly driving environment.


Seating Comfort and Ergonomics:

Both the Audi A6 and Volvo S90 offer exceptional seating comfort and support. The A6's seats provide plush cushioning and excellent adjustability, ensuring a comfortable and personalized driving experience. The seats offer ample legroom and headroom for passengers, promoting long-distance comfort. The S90's seats also prioritize comfort and ergonomics, offering excellent support and a welcoming seating position. Volvo's ergonomic expertise is evident in the attention given to seat contours and adjustability. The seats provide superior comfort during long journeys, enhancing the overall driving experience for occupants.


Technology and Infotainment:

Advanced technology and infotainment systems enhance the driving experience, providing connectivity and convenience. The Audi A6's interior integrates cutting-edge technology, including a digital instrument cluster, a centrally mounted infotainment display, and advanced driver assistance systems. The infotainment system offers seamless connectivity, intuitive controls, and a range of features to elevate the driving experience. The Volvo S90 incorporates a vertically oriented touchscreen display that serves as the central hub for controlling various vehicle functions. The infotainment system features a user-friendly interface, voice command capability, and access to a range of connected services. Volvo's emphasis on intuitive technology and driver-focused functionality enhances the S90's interior experience.


Interior Space and Practicality:

Both the Audi A6 and Volvo S90 offer generous interior space, providing ample legroom and headroom for occupants. The A6's cabin boasts a well-optimized layout, with intelligently placed storage compartments and cubbies, ensuring convenience and practicality. The trunk space is also competitive in its segment, offering ample storage capacity for luggage. The S90's interior is designed to provide a spacious and airy feel, with a focus on passenger comfort. The cabin offers generous legroom and headroom in both the front and rear seats. The S90's trunk space is also impressive, providing ample room for cargo, making it a practical choice for those requiring versatile storage options.


The Audi A6 and Volvo S90 deliver exceptional interior experiences, each with its distinct design language and approach to luxury. The A6's interior exudes elegance and modernity, incorporating high-quality materials and precise craftsmanship. The S90's interior showcases a serene and minimalist ambiance, featuring luxurious materials and thoughtful design elements.



Read Next:

Is it Illegal to Modify Your Car?

Best Coilover Brands 2022

Top 10 Best Floor Jacks