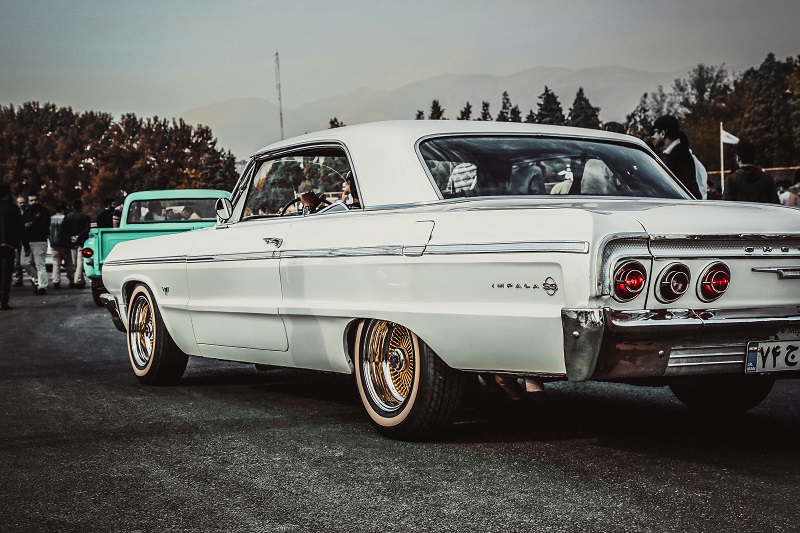 Lowriders are no more just a passing trend; they now play a key role in American automotive culture, but some vehicles do so much better than others.

To be a superb lowrider, these vehicles must have a specific size, shape, and appearance. Here, the car's glamour, elegance, charisma, appeal, attractiveness, etc., are more important than its performance. These 10 vehicles all create the sexiest lowriders.


1. 1951 Chevy Fleetline

2. 1964 Chevy Impala SS Coupe

3. 1941 Pontiac Torpedo

4. 1964 Ford Galaxie

5. 1959 Cadillac Eldorado

6. 1957 Chevy Bel Air

7. 1964 Buick Riviera

8. Cadillac Coupe Deville





1. 1951 Chevy Fleetline

A fastback that warmed hearts more than it tore up asphalt was the 1951 Fleetline. Big fenders entirely obscured the back wheels from the side, and the hood bulged up in the middle, ringed by the recognizable round headlamps.



2. 1964 Chevy Impala SS Coupe

More than any other vehicle, the 1964 Impala personifies the lowrider scene. The Impala, commonly known as "The '64," is to lowriders what a Harley-Davidson is to cruiser bikes. A clean shape throughout makes its side profile one of the most distinctive.



3. 1941 Pontiac Torpedo

It has a sizable 4.1 Liter engine with 103 HP of power, which was significant at the time. Today, you wouldn't wager on a car with that much power or a top speed of 90 mph to win any races, but who needs speed when you can unwind and glide on the pavement in that way?



4. 1964 Ford Galaxie

Ford, a rival of Chevy from the same city, has experienced a roller coaster-like journey of ups and downs in terms of success and popularity, with more ups than downs at the end. One of Ford's undervalued models is the 1964 Galaxie.



5. 1959 Cadillac Eldorado

The tail light and the entire back receive bonus points for style. Whether you choose a 2-door convertible or a 4-door hardtop, an Eldorado will look great with any combination of lowrider-specific modifications. Probably a testament to it are these two pictures.



6. 1957 Chevy Bel Air

Comparing The Bel Air to other 1950s masterpieces, it boasts a striking design. Chevy accomplished a great deal, but it also gave other manufacturers a chance to play around a little with their products. The Bel Air is a significant historical artifact that is also charming.



7. 1964 Buick Riviera

Lowrider enthusiasts praised the Riviera's performance and small weight. The Riviera developed a new reputation as a preferred model among tuners and riders alike because to its pointed front end and other distinctive and obvious design features.



8. Cadillac Coupe Deville

Why not add one of the classiest of all the classic American luxury automobiles, which make for some of the best lowriders today? Not just from the outside, but also from the inside, it's one of the best lowriders. In contrast to the present, Cadillac used to be known for producing some incredible vehicles. The Coup Deville, one of Cadillac's top sellers, is a great illustration of that time period.